New Concrete Construction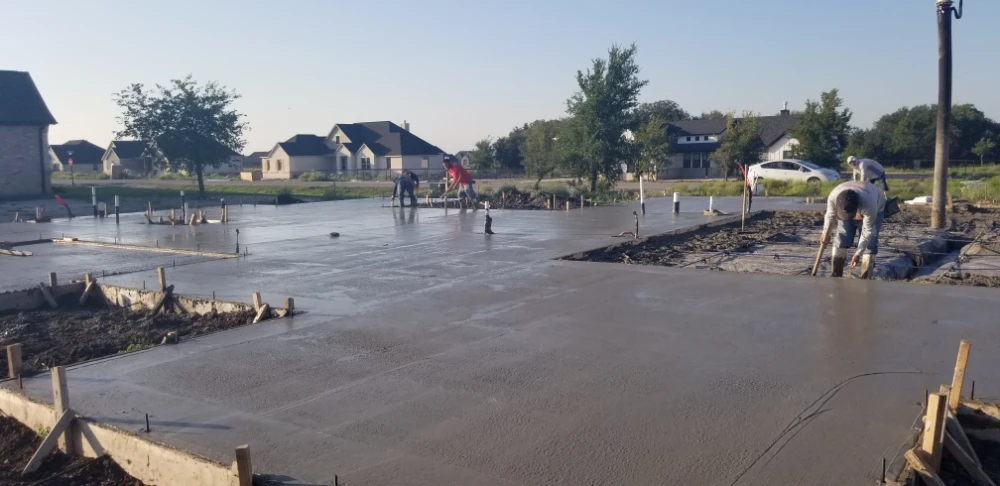 Professional New Construction


Concrete Installation

During any construction project, the use of concrete is incredibly important. Whether it is used as the primary building material for the foundation and building slabs or serves as your driveway and sidewalks, it is critical that concrete is installed properly. At Ameritex Services, we provide new concrete construction to Dallas, Fort Worth, and the surrounding counties.
Dallas


Concrete Foundation

A building's foundation impacts every aspect of your construction project and will affect the longevity of your property. A weak foundation can lead to structural issues and greater problems over time. If you have a new building construction or new house foundation in Dallas or Fort Worth, give Ameritex Services a call. We provide expert concrete foundation installation and repair services.
Commercial & Residential


Concrete Contractor

Are you looking for a professional concrete contractor in the Dallas-Fort Worth area? Look no further. We have 20 years of concrete experience and will ensure your project is done right the first time. Whether your project is big or small, we've got you covered. Our services are available for both commercial and residential customers.

Reach out to us today for expert concrete construction in Dallas, Fort Worth, and the surrounding areas!
Benefits of Using
Concrete in Construction
Cost Effective
Durability and Strength
Customizable
Water Resistant
Temperature Resistant
Low Maintenance
Reduces Noise